Mac Installation
Timetabling Turbo is an application which was originally developed for Windows. But it can be easily used on a Mac computer too using a program named WINE, which allows Windows application to be flawlessly run on Mac computers. The installation is simple and involves 3 quick steps:
Install the program named XQuartz (which is required by WINE) by downloading it from here:
Install WINE itself by downloading it from here (take the first installer - "Installer for Wine Stable"):
Finally, download the ZIP file of Timetabling Turbo from here and extract it to a folder on your Mac:
That's it!
Now, to launch the program, just double click the file named LanTime (with the wine icon) inside the folder which you have extracted. The program will start and you're good to go. Here's a screenshot of that: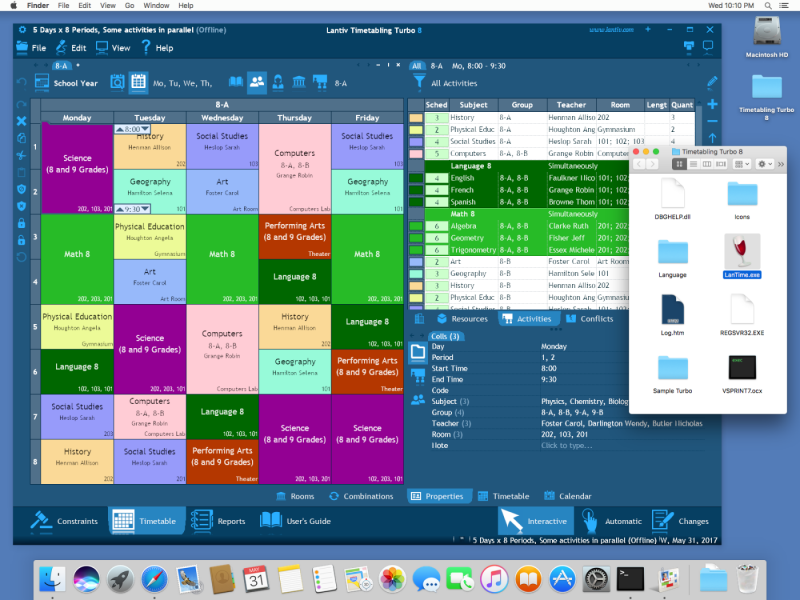 What's next?

Have a question? Email us at SUPPORT@LANTIV.COM