Automatic
School
Timetabling
Software
In 2018, this is by far the most professional class timetabling solution for HIGH, MIDDLE and ELEMENTARY schools.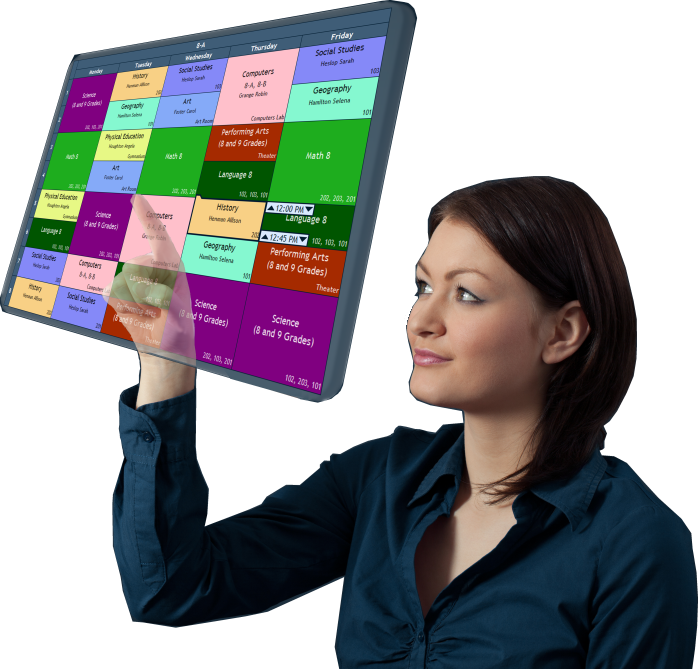 Comfortable For Any User.
The software is so well designed and thought out, that you might ask yourself how you could ever have worked with any other tool.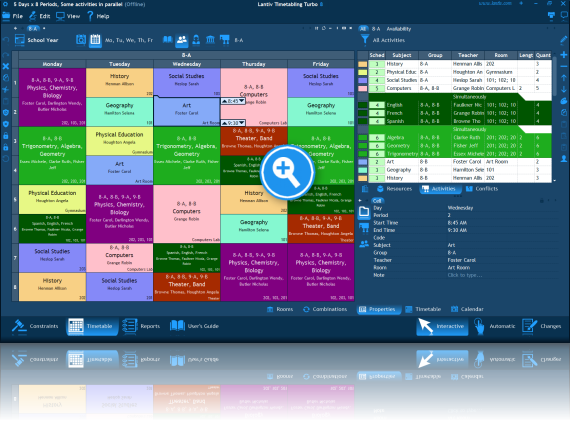 Compatible For Any School.
If you are looking for a truly automatic timetabling solution for your school, you will be wasting your time looking elsewhere.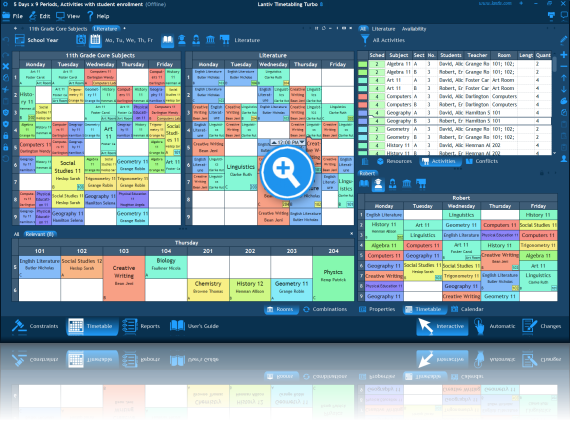 Intuitive In Every Screen.
We promise that in a very short time you will find this software to be your best companion for managing the timetable in your school.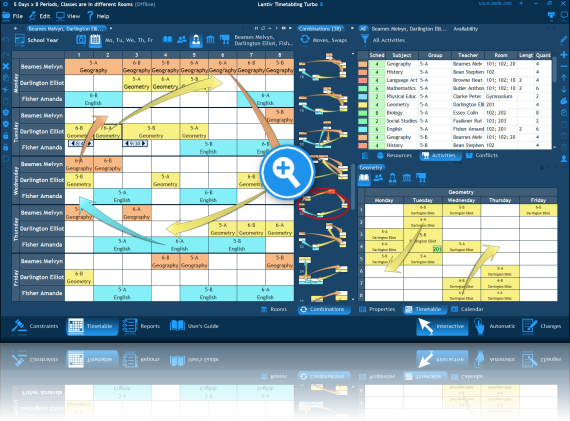 Intelligent In Every Decision.
The software can't read your mind... But, if you enter your constraints adequately, the generated timetable is guaranteed to be of high quality.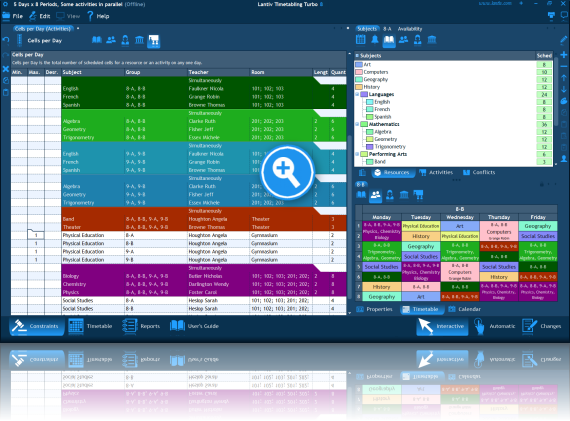 Download
Timetabling Turbo
8
You will be downloading the full client side version of the program. This is the same version that subscriber users work with.


Download Windows Installer
Download Zip for Mac/Linux

Installation Instructions
The Windows Installer is a setup file which you just need to double click after downloading and the software will be installed. A shortcut will be placed on the desktop.

On a Mac or a Linux machine, on the other hand, you need to install WINE first. WINE is a free program which allows to run applications originally designed for Windows on a Mac or Linux. You can download and install WINE from here: www.winehq.org.

After installing WINE, all you need to do is download the above ZIP file, extract it to a folder and run the executable file (see screenshot).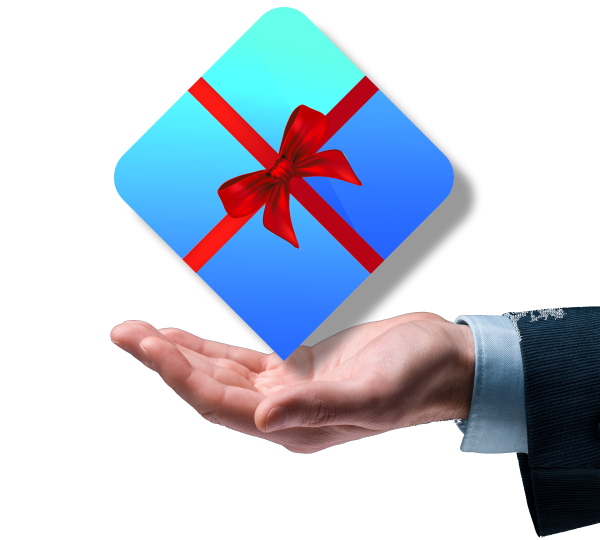 Sample Files
The program contains several sample files which you can open and work with. There is one sample file for each type of institution. The sample files are shown at the left side of the main window. You can open a file by clicking on it.

Working Offline
Subscriber users work with the program while connected to a server. When you are working with the program offline, you cannot save the file you are working with and you cannot import data into it. The program is not limited in any other way so you can explore all its features and capabilities.
Subscribe to
Timetabling Turbo
8
The software is cloud based and is offered for a monthly fee of $49 for 1-3 concurrent users.



Subscribe Now


Login Credentials
The files you work with are managed and synchronized by our servers (which are spread out across the globe). You will receive your server's address and the administrative credentials for logging in after the placement of the order. Please allow up to 12 hours for initial server set-up.

Concurrent Users
The software allows multiple users to work on the same timetable together, each viewing other users' changes in real time. It can be installed on as many computers as you like. However, the number of concurrent users who are actually connected to the server is limited. It depends on the price of the subscription that you order. 1-3 Concurrent users are included in the base price. Each additional concurrent user above that costs $5 per month. You can type the maximal number of concurrent users in the Quantity field in the order page.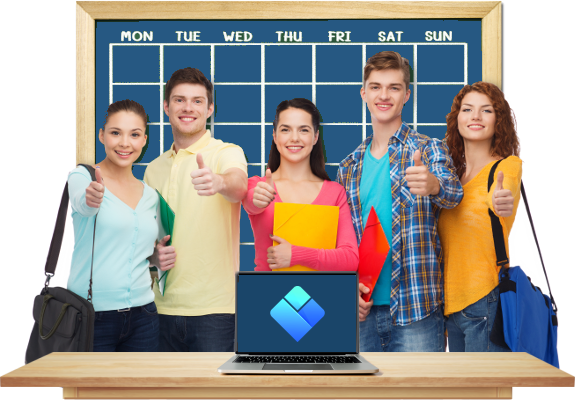 Subscription Duration
The monthly subscription can be canceled at any time. If you need to use the software for only one or few months during the year - that's perfectly fine. You can cancel the subscription when you don't need it. If you would like to pay by check for 3, 6 or 12 months in advance, please use the prepayment links below.

Subscription Renewal
The file which resides on the server can be downloaded to your computer and viewed, printed and exported offline. So if you need to pause the subscription, you can simply download the file to your computer, and then upload it back to the server if and when you renew the subscription.
HAVE A QUESTION? Email us at CONTACT@LANTIV.COM